• allergies • food restrictions • mental health • organic • peanut butter • peanuts • vegan
  Thanks for sticking about to celebrate the opening of our retail location- has been a long 9 years, but, it just keeps going. I wanted to take this opportunity of your undivided attention, to provide a bit of insight as to our adjusted approach at Zimt. Some things are not going to change- vegan everything (always), organic always, compostable packaging (even-when-it-is-difficult/expensive) and trying to produce as little waste as possible in our day-to-day activities.  These things will always stay, because they have profound ethical implications. Lives, quite literally, depend upon them. No matter what. Some things that are out. ...
---
• organic • organic chocolate • organic vegan chocolate • phenomenallyvegan • pitbull rescue • vegan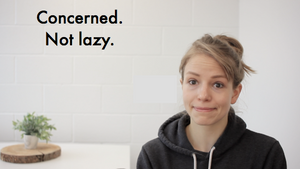 Here's a blog post I wrote about social media. I tried to keep it inoffensive.  I also tried to keep the accompanying video inoffensive, while conveying my observations truthfully. Here we go.  Social media offers many benefits- an ability to stay connected with friends in a more visual way, especially if they live far away, and a chance to share about yourself, perhaps with some added distance that makes things feel safe. It's basically a way to provide and receive information- and accessible to many individuals. There are of course cons to these components as well, but I wanted to focus on...
---
• holiday • organized • planning • vegan
Hi There, Unless you've been hiding under a rock lately (and quite frankly, who could blame you?), I think it is pretty safe to say that you wish y...
---
• healthy • milkshake • Recipes • shamrock shake • smoothie • vegan • vegan milkshake
Hey Everybody-   We are juuuust hanging on to the last bits of summer- I'm already missing the stone fruit and local berries. But it was pretty awesome while it lasted, right?   And we still have a lot to look forward to this fall,...
---
• gf granola bars • gluten free • granola bars • healthy • healthy granola bars • organic • recipe • Recipes • vegan
These don't really taste healthy. But they sure do have a lot of healthy stuff in them.     Perfect. I have tried a lot of granola bars over the years. I remember eating those Valley-Something-Or-Other ones when I was in hospital and loving the peanut butter...