• organic • organic chocolate • organic vegan chocolate • phenomenallyvegan • pitbull rescue • vegan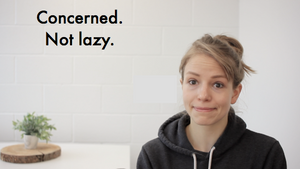 Here's a blog post I wrote about social media. I tried to keep it inoffensive.  I also tried to keep the accompanying video inoffensive, while conveying my observations truthfully. Here we go.  Social media offers many benefits- an ability to stay connected with friends in a more visual way, especially if they live far away, and a chance to share about yourself, perhaps with some added distance that makes things feel safe. It's basically a way to provide and receive information- and accessible to many individuals. There are of course cons to these components as well, but I wanted to focus on...
---
• coconut sugar chocolate • dark chocolate vancouver • ethical vegan • organic chocolate • rescue pig • vegan business • vegan chocolate • vegan coconut sugar chocolate • zero waste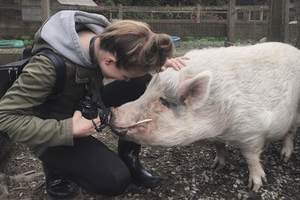 ... surprised?    Fair- we're pretty sneaky. I mean, if we are a company that makes and sells chocolate, it is logical to conclude that we are a chocolate company.  And sure, we are. In some ways. (Like those two listed above).  But- Zimt is actually more than that. You may or may not have wiped from your memory, the video I threw onto YouTube a while back. It wasn't that long ago but it's already pretty embarrassing to look at, yet, I'm willing to promote it again, for the benefit of the visual learners out there.  Here's a reminder of our mission statement. The...
---
• cacao • chocolate • dates • easy • energy ball • gluten free • healthy • Himalayan salt • nut free • organic chocolate • organic vegan chocolate • recipe • Recipes • sugar free • vegan • vegan food
Some people can't help but be inspiring. You know the type- naturally amazing, very conscious, hilarious, loves chocolate, makes yummy treats. When my bud Emily from This Rawesome Vegan Life posted that donut hole recipe, I think we all were pretty overwhelmed with happiness....
---
• advice • cacao • healthy • Interview • juice • nutritionist • organic chocolate • raw • superfoods • tori holmes • vancouver • wellness
Zimt is elated to feature adventurer and entrepreneur Tori Holmes, co-founder of Nectar Juicery. As if that wasn't impressive enough, Tori was also the youngest woman to row across the Atlantic Ocean at the age of 21. Without any prior rowing experience. Oh and she's written a...
---
• advice • cacao • day in the life • healthy • Interview • nutritionist • organic chocolate • raw • registered holistic nutritionist • wellness
Zimt was born out of a deep need to inspire others to be happy and healthy by nurturing their souls, minds and tastebuds (with raw cacao!). One of the best things about the journey so far has been all the incredible people I've met along the way....